About Farshid Pakzat
Farshid Pakzat, Tabikaran Research Group's leader, is active in the field of NLP training, wealth, success, individual and organizational development.
His goal is to help you achieve your personal and organizational goals and know yourself more easily and quickly than you think. Farshid Pakzat has studied, surveyed and trained psychology of success more than 10 years. He had about 1,800 seminars in Iran that more than 100,000 people were attended in the seminars, and about 500,000 people in Iran are following their activities. He has also produced more than 50 audio and video educational products for the Persian speakers in the world.
Having more than 1800 seminars in different fields such as earning wealth , NLP , success , mind control , feelings , healthy body , self-confidence , effective communication , parenting ,marital relationship , goal setting and …
Working with municipalities, city council, universities, community centers, schools, educational system and …
Attending in live TV shows as an expert
Several radio programs
having a setting goals workshop and laughter yoga in the United Arab Emirates
counseling the Greco roman wrestling team in national competitions
Member of the successful Iranian clubs board of directors in the world
Member of the constant Iranian institute board of founders
Representative of the happiness and success institute in Qazvin and Kermanshah
Member of the successful family NGO board of Founders and board of directors
Member of the founding board and the director of Tabikaran success institute
Certificates:
NLP Communication from Body and Mind France
NLP Practitioner by the International Association of IANLP
INNLP Master Training in the Art and Science of NLP
Life Skills Training from Research Training Center of Tehran University
NLP Practitioner from America
Hypnotherapy and Virginia Stair Family Therapy certificate and …

Educational background:
Holding a success workshop at the Yadegar Imam library in Mohammadieh
Holding a success workshop at the city council of Mohammadieh
Holding a success workshop in Qazvin Municipality Hall
Holding a success workshop at the place of Qazvin Al Zahra Community Center
Holding a success workshop at Karaj Kosar Community Center
Holding a success workshop at the Educational Tohid Center
Holding a success workshop at Qazvin Educational Kosar Center
Holding a success workshop at the Qazvin Islamic Advertising Organization
Holding a seminar at Qazvin Payame Noor University
Holding self-hypnosis workshop at Allameh Dehkhoda University in Qazvin
Holding NLP Workshop at Allameh Dehkhoda University of Qazvin and other institutions
Holding a setting goals workshop and laughter yoga in UAE
Holding seminars and success workshops and NLP in Tehran, Mashhad, Tabriz, Orumieh, Kermanshah, Sanandaj, Ardebil, Hamadan, Tehran, Ahvaz, Shiraz, Yazd, Isfahan, Bandar Abbas, Karaj and Qazvin.
Training classes:

۴۵-hour success workshop in all aspects of life
NLP communication and NLP practitioner workshop
NLP Master Workshop
Practical and theoretical wealth principles workshop (advanced)
One-day targeting workshop
One-day communication workshop
One-day self-confidence workshop
One-day self-hypnosis workshop
One-day Laughter yoga Workshop

Articles and Works:
Many different articles in different fields of success and books in the form of writing:
All success steps
Inspiration
Success stories for children
Learn more
Farshid Pakzat and Tabikaran Research Group want to teach you the things based on theoretical and practical research in line with developed countries in the world with the lowest cost and time for the people with Persian language and other people in the world to help people and organizations and take a step towards a better life and move towards evolution, so that humans can walk alongside with a love for a more beautiful and enjoyable world.
Come along with us in this green path and make a contribution in building a better world.
Farshid Pakzat's membership link in IANLP German Academy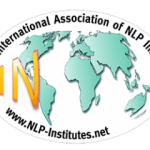 Farshid Pakzat's membership link in Switzerland INNLP Academy