You see the marriages that continue because of the reasons except love. These marriages are without love and full of fear, guilt, and responsibility. But what is the reason for continuing these marriages? which is better, divorce or continue for children? If you think that continuing these marriages is a correct choice and a favor for children, read this article completely.
In marriages where love and mutual respect between couples are lost, often the reason for the continuation of marriage is children. In these lives, the children usually hear the sentence "If it was not for you, I would not have continued this marriage" Or "It's just because of my child that I endure this life." What do you think is the first effect of this sentence on the child? Are you happy with your parent's compassion? Do you think the children feel proud of being important to their parents?
What effect does continuing the marriage for children have on them?
The first feeling that your children will have is guiltiness and disappointment. In this situation, your child considers himself to be a reason for continuing conflict. So, when we introduce our child as the reason for the continuation of life, we put him under the soul pressure. So we should pay attention that its first result is trauma in children.
Continuing life for the child will have other consequences for the children as well. Parents can fulfill the child's emotional needs when they have good relationships. Therefore, when the child is the only reason for continuing life, the parents fail to fulfill his emotional needs. When parents are constantly in conflict, there is no opportunity to pay attention to their child's emotional needs and not be able to understand it. A house without the same values and co-operation becomes a lie that makes a hypocritical society.
Are the children really a prohibition for divorce and the reason for continuing the marriage?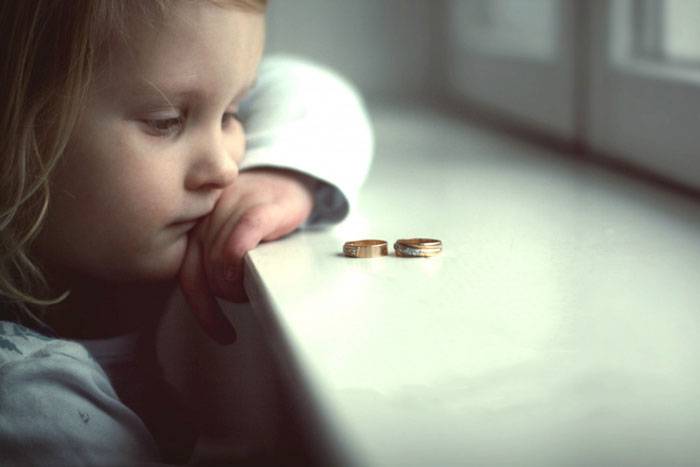 Religious beliefs prohibit many people from divorce. So they continue to live with each other. In this situation, parents try to find an excuse for justifying themselves and enduring life problems and find no shorter wall than their children. So, in fact, they make their children a fence for enduring the problems. As a result, the children become the reason for living.
Some women endure endless differences, pressure and misery only for economic reasons. Although it may be difficult to live with a man who hates him, but finding a high-paying job is probably harder. In this situation, the mother needs a justifying factor to continue living. And again, we can't imagine a better factor than children for justifying the continuation of this life. If they paid attention to the necessary conditions for marriage, certainly the problem would not have arisen. Because one of the marriage conditions is financial maturity. To find out about important marriage conditions, read this article: "What are the conditions for successful marriage?" Do you have the necessary conditions for successful marriage?"
According to the above explanation, it can be said that the continuation of life for children causes them irreparable harm. So, even if our reason for continuing a life full of tension and without love is really the children, what should we do? Is continuation of a life full of tension better or divorce and separation?
Which one is the better choice? Divorcing or continuing a life full of tension and without love?
Studies show that divorce hurts children. But is living in an unpopular family full of tension and without any attention to the emotional needs of children harmful to children? Children who grow in such families do not have a good pattern for love and value in their relationships. Therefore, these children will not experience successful marriage and life in the future.
Continuing to live in an anxious family will definitely threaten the future of the children. This is while separation can remove the living space of the children from an environment full of tension. But it should be noted that divorce does not create a better way for the future of children.
What is the effect of parent action about divorce on children?
Parents who fight every day in life may continue to fight while divorcing. This same behavior also inflicts irreparable harm on our child. Because parents do not pay attention to the needs of children in this situation, they want to be the winner at the end of the fight. Most likely, these conditions will continue in the meetings after the separation. Therefore, in this situation, the actual separation or not separation of parents does not change the children situations.
As a result, parents should act logically, carefully and intelligently to create a different world for their children. How and when parents explain the issue of divorce to their children has a significant impact on the adoption of this issue by children. Therefore, the future of children depends on the type of parent's performance in the issue of divorce. If the parents act intelligently and logically, then the divorce will not become a bitter and destructive crisis for them and their children.
Are the children of divorce suitable for marriage?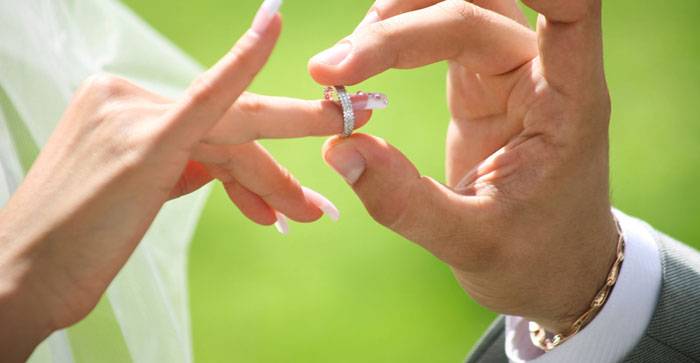 The term child of a divorce has a negative charge. Many parents prohibit their children from communicating with the children of divorce. Many believe that these children will definitely get divorce in the future. These people consider the divorce as a disgrace and defeat. They think that the child of a divorce is definitely a defeated man and unsuccessful person.
All of these imaginations can be true. But it is not possible to give a definitive opinion about them. As mentioned before, parental performance in divorce is very important. Therefore, if the divorce is done correctly, it should not be considered as a bitter and destructive crisis. So let's try not to label the others by hearing the word divorce and do not think of those divorced children as the defeated persons.