Why is the first two years of married life so important?
Experts believe that the first two years of married life is so important. Married people know that they may argue every time in their married life, and those arguments are based on the data collected from the country statistic data, about 11 percent of divorces in 2018 are from the families who were living together less than one year. These statistics show that the great amount of divorces are from early married lives. But why is the first two years of married life so important?
The wishes and thoughts
Dr. Ted Houston, a professor at the University of Texas after studying 50 couples in the early years of marriage, found that half of them change their opinion about their marriage and their spouse. In fact, at least one of them had an idea about life beyond what they had experienced. Other problems are irresponsibility or changing one's opinion about the other person. In fact, the desires and thoughts are different from the past. This can be natural according to the married life and lack of understanding, but if it goes too well in the early years it can cause a big problem.
Financial problem
Perhaps the most important part is this, financial problems. When the two parties agree to live together, they probably think less about it and love is more important for them. Financial problems will always exist. Couples who have had financial problems face the bigger problem of living together now. If both of them cannot resolve this problem correctly with the help of each other, it will become a bigger problem in personal life, I mean divorce.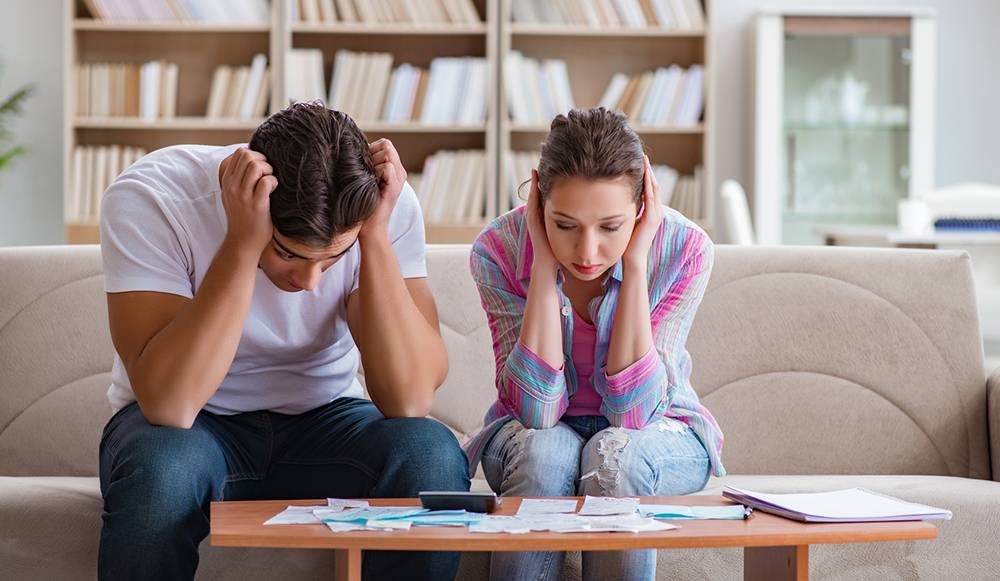 Reading: What is financial independence
Lack of patience and life skills
Nowadays couples have less patience to solve their problems. They become angry very soon and problems defeat them. At first, it should be noted that cultures are very important in married life. Because a person may not consider something as a problem and his\her spouse may consider it as a problem. Married life skills are not just about meeting the basic needs of life. Some think that if a man can meet the needs of housing then he knows his life skills well. Whereas life skill is to understand each other, to compromise or to cope with and then to solve the current or future problems.
The effects of the other's words
Basically in the early years of married life because both of them had no shared responsibility in married life, so they behave according to what they had heard about married life. And their experiences are relevant to their own lives and may not have a positive answer in the other one's life, but can cause tension.
Married life is based on the pleasures and suffering you may experience during your time, and it cannot be said that it can always be enjoyable and has its own hardships, just like other things. What do you think about the early years of married life? Share your comments with us.