Job interview for most people is a stressful issue. Many people are under mental pressure during a job interview. But what is the reason? The lack of awareness of the things we need to do during the interview. For this purpose, Farshid Pakzat's research group in this article teaches some NLP techniques for success in job interviews.
The interview is a designed, targeted, face-to-face and decision required communication that making by the two parties. Both sides meet in a defined organizational criterion to achieve different, but aligned goals. The interview is a place for showing abilities and learnings with other competitors. In fact, the interview is a focus for evaluating skills.
The exams don't have any special regulations and they are performed in each company separately and in different models. In this view, the minutes of the interview can be considered as extremely stressful and very complicated, and both desirable and successful. All these steps depend on your attitude and view. The other important point is that what's your definition of an interview?
We know that what we imagine and think will happen. So be hopeful with your admission in interview and thinking of performing the effective strategies. In other words, the interviewer, through a specific program, with pre-designed questions, examines the personality of the volunteers, their correctness statements in the resume sheets, and their scientific and practical skills.
Job interview, walking on a narrow rope
You must have self-confidence, but not so detestable. Be clever, but not total wisdom. You should try to find the balance among all of them. NLP techniques help you achieve a high level of success. In fact, we need a preparation process to succeed in the interview. With the help of NLP techniques, you make yourself ready to go through a job interview with the following steps.
Step 1 – design and preparation
Step 2 – Create a rapport (confidence building) and how you respond and behave with interviewers
Step 3 – Understand your thinking and the best presentation
Step 1- design and preparation (write your request)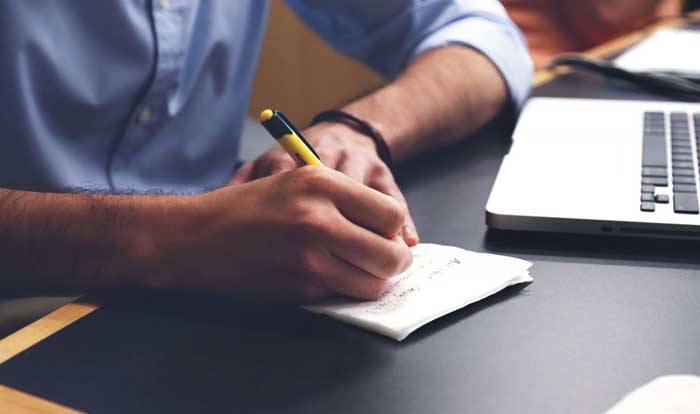 The first step and one of the most important levels in a job interview is writing a request. What you need in the first time is writing a pragmatic and useful request. To do this, you must think about the job you are looking for and find the appropriate criteria for this job, and make sure you have considered to of all the criteria in the request.
Show how you can satisfy them. Job application is in fact a type of sales service advertisement. There are many volunteers in this field. In this regard, the manner in which the letter is written has a major impact on the writer's success. The job applicant must coordinate his letter with the employer's request. It means bringing some issues in his letter that the employer requires to know.
You must find and name all the criteria and have enough information about your job. Most of the organizations have websites that have a lot appropriate and useful information for you. The apparent makeup of the letter also reveals the artist's interest, order, and taste.
Step2- Create a rapport and how you respond
Interviewers often judge in the first 10 seconds of the meeting and make their decision. So be on time. Like all other people who are in work, your interviewer is also busy with hours of work. Show that their time is also valuable to you.
Some points for clothing and starting the conversation
For a job interview, wear the clothes which are suitable for your work and organization. Enter the room with smile. Work on your walking. Enter with drawn back shoulder, raised neck and tight steps. Each step should have approximately 30 to 60 centimeters height. Go straight to the person you came to meet with self-confidence.
Do not sit down until the interviewer has told you to sit down. Enter the meeting room with empty hands or at most one handbag. Because full hands make you untidy. When shake hands, hold the others hand as warm as you can. Notice that always the first time you shake hand with someone, avoid long-term hold of his hands.
When you arrive, put the bag or any tools that you carry on the table slightly with a little angle. There is a relationship in an interview between your employment and your employer good feelings about you. Sit down completely on the chair and lean. It is recommended to sit on your seat firmly to send signals of dignity, trust and self-confidence. Keep your back flat and lean. If you are one of those who have naturally hunch, then pretend that a rope from your head will raise you up.
Lean. Wood says leaning in a conversation is a natural thing. Rayman also suggests leaning, but leaning a bit forward (keeping the shoulders on the back and bottom and chest forward) indicates your interest in conversation. Your location is an inseparable part of your non-oral conversations.
Pay attention to body language and try to reach the rapport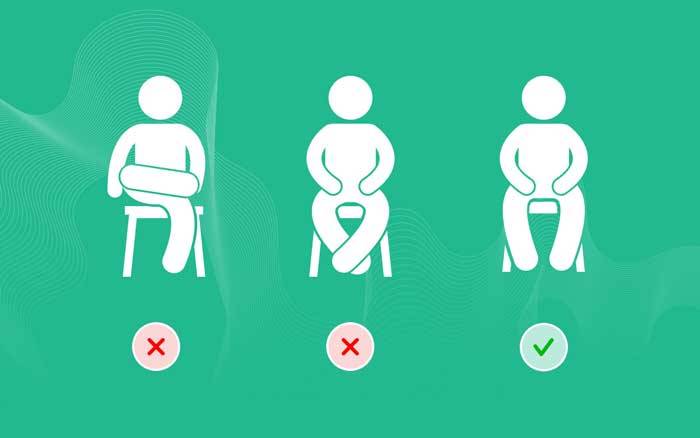 In a job interview, use the inquirer's body language and match your body language with him. Everyone likes the people like themselves. When you are consciously doing this, you need to be careful not to draw the others attention. Do not behave in the way that the other person feels that you imitate him, because it may result inverse.
If you want to ask a question, first get the permission, then ask your question. If you ask without permission, it will cause discontinuation of the rapport. Do not worry about this because most people are responding positively and letting you ask. When you are in the rapport with someone, you both feel comfortable. You can make the rapport about ordinary people to achieve skills before you get into the interview.
Some points about eye contact and hand movements
Make eye contact but do not gaze. Instead of gazing in his eyes, make "face-to-face contact". The more effective way to attract the others assurance of your interest and performance is to look at different parts of his face once in two seconds. Look around his eyes, nose, lips, and the rest. If the number of people interviewed you is more than one person, try to always focus your attention between the parties in order to increase the efficiency of your speeches.
Shake your head while listening. Aside from holding eye contact and faces, shaking the head is very useful as a factor for showing attention. Rayman says sometimes shake your head and show that you are understanding and using their words.
If the interviewer jokes with you, you will never joke with him. Because he may think that you're an arrogant person. Gesture with your hands while speaking. If you do not know what to do with your hands, move them. Wood says that when you are very angry you tend to hide your hands, because they show your anxiety. Hiding hands can be taken as an unreliable behavior by mistake.
Show the palms of your hands. The palms of hands that are seen represent honesty and commitment. This makes the interviewer feel comfortable. Upward movement in the body shows you more energetic. Gestures like open arms, smiles, and direct standing.
In the job interview, pay attention to your breathing
Breathe deeply and talk in exhalation. One of the ways that helps your nerves during an interview is to breathe correctly. Consider breathing as a vital factor during the interview. It is recommended that take a deep breath while the interviewer ask you the question, and give him an answer during exhalation.
Rayman says deep breathing involves parasympathetic reactions that make us relax. He recommends 10 deep breathing from the bottom of the diaphragm before the interview. Because with this, "heart rate, blood pressure, and levels of hormone stress decrease.
Relaxation and Anchoring (Conditioning)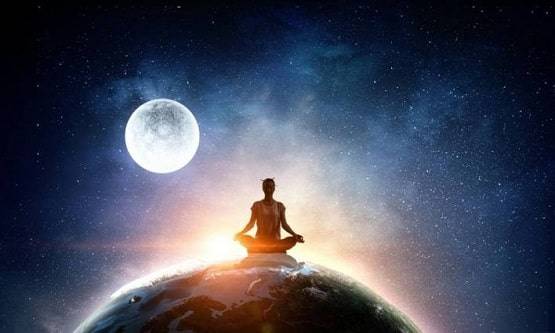 Always control your anxiety in the first appointments and do not let any factor decrease your self-confidence against the other side. If you feel a little nervous about the interview, you can use relaxation exercises. Assign 15 minutes per day to relax. Use relaxed music. You can also use the conditional technique.
Think about when you had the best of it and did your best in a work and make a clear picture with all the details. Listen to the sounds of the image and feel that memory as if you are experiencing it again. You can enlarge the image and excite the feeling.
Once you have reached the peak of a good feeling in memory and experience, press your forefinger and index finger of your right hand together and continue for a few seconds. Repeat this for several times. Leave your finger and think about something else for a short time. Then touch the conditional point (press the forefinger and index finger). Do this several times until the day of interview.
If you have stress in the day of interview, you can re-create a good feeling by pressing the conditioned point (pushing the forefinger and index finger). This will increase your performance. Athletes, actors, readers, speakers, etc. use this technique.
To learn more information about the anchor and conditioning, read this article: "How do you control your feelings by the NLP conditioning technique?"
Step 3 – Understand your thinking and the best presentation
When you are interviewed, you may be asked why you are interested in this job? When you answer this question, you are effectively presenting your interest and insights. You must express your knowledge, skills and abilities. You need to show that you are clever, appropriate and interested in this situation.
Before the job interview, write down a list of your skills. Then match them to your desired job. Then explain more about the skills that have flourished in this job and cause you and the employer be benefited.
Keep silence in time
Stacey Hawley, a job instructor, believes that talking too much with the interviewer can be considered as one of the important weaknesses during job interviews that people do not have the necessary knowledge of that. This item can be caused by a person's nervous system. As a result, the person is talking too much and does not enter the active audio phase.
Also, be careful not to complain about your previous job and your employer. When you complain, a new employer may be worried about your attitude and approach.
How you finish a job interview is important
When you want to thank your interviewer, keep in mind that thanks for the time they spent for you and for the opportunity they gave you. Like arriving on time, thanking them in this way also shows that you are a learned person and valorize the others time.
Never think that the interview is done until the day you give them a thank note. Try to have a short text. You can also use the email. And since it's about work, it is better not to write with your own handwriting.