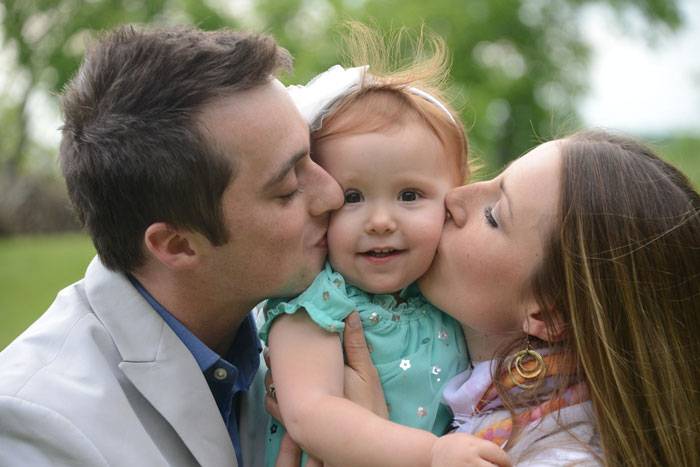 Suitable age for marriage in society is increasing. An increase in parents and kids age differences is one of the concerns that families and young people are facing. The question that involves most people in this context is the effect of parents and kids age difference. How many years should this age difference be? Farshid Pakzat research group answers these questions in this article.
Too much or too little age difference? Which one is better?
Until now, there has not been a clear scientific formula for the little or much parents and kids age difference. But age difference between parents and children is definitely effective. For example, a mother who is giving birth at the age of 16 still has no social and intellectual development. The less the mother's age is, the less naturally she's learned. How does such a mother want to breed a child with the standards of modern society? In fact, in this condition, the mother has not yet reached the sixth required puberties to have a successful life. (For having information about this sixth puberties, read this article: "What are the conditions for successful marriage? Do you have the necessary requirements for successful marriage?")
On the other hand, parents often do not have the energy to accompany their child due to age differences, and there is no effective sympathy for family members. The same thing causes coldness in relationships. By increasing the age of marriage, the age difference between parents and kids increases and even more than 35 years. The existence of this age difference causes the differences in the type of speech, behavior, and the parents and children view.
Where do the parents and kids age difference problems begin?
The difference begins when parents expect their children to follow their desired pattern; the children face challenges and differences in values or beliefs with their parents due to their lack of adaptation to the parental pattern affected by the new communication medium.
According to recent research by researchers, rising parental age affects directly on the problems such as using drugs and depression in children. A child with 45 years age difference with her parents has about 3 times more problems such as hyperactivity and autism compared to a child whose age difference is 25 years old. Some kids are ashamed of having too many age differences with their parents.
How can we decrease the negative effect of parents and kids age difference?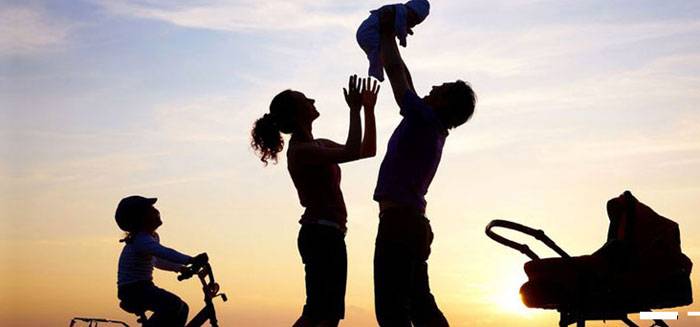 In the following, we attract your attention to the points that decrease the effects of age difference on the parents and children relationships. By doing so, it's best to be close to the children. Pay attention that doing these issues will improve your relationships, even if you do not have too much age difference with your child.
Love your child
Heart affection alone is not enough to satisfy the child's inner desires. The kids will feel calm and confident with your caresses, kisses, smiles and even the affectionate songs of your words. By doing so, he will be interested in you and the home. Under these circumstances, it's less probable that your child be attracted to inferior friends and drug addicts. When this sense of support develops, the child learns that there are some people to love them without any expect in life and with whom he will never be alone.
But you must know that saying love is a means of child education and should not be hindered. Therefore, parents should separate the child's love from child's education. Love him sincerely, but correct his mistakes and inappropriate behaviors by a wise method. Because children do not always been baby.
Focus on your common interests with your child
You may have some problems in communicating well and sincerely with your child because of the age difference with him. In these situations, it's better for you to look for common points between yourself and your child, and build a friendly relationship with your child by using your common interests. Give him a short time, and take part in his favorite activities, and enjoy with him together. This is important, if you have several children, consider a separate time for each of them.
Be patient
If you have spent a hard and busy day, please do not take revenge on the kids. We all have hard life and busy days. But we need to keep our calm and find a way to reduce our daily fatigue. Try to be happy and energetic when you are with family members, especially children. Because the kids want a happy and energetic parent, not tired or nervous. Respect your child's goals and feelings and always tell him how much you love.
Play with your child
A good way to strengthen relationships between you and your child is to play with him and laugh. A child considers playing the game with parents as one of the reasons for affection. He needs your presence beside him. You can even choose games that every single family member can participate, such as: Name and Family, mensch game, and … when you are with your child, be with him with all of your heart, so he can feel you and be happy with you.
You set the rules
If you want to have a good relationship with your child, you need to set certain rules at home and run them permanently. For example: determine a specific clock for watching TV shows or computer games.
Doing some homework is at your child's disposal, although he may be a bit tired and annoying at first. But later he realizes that you have trusted him to do some works. As a result, he is happy and has a sense of responsibility.
If your child could not do things well, do not punish him, do not scold him, and do not say, you cannot do anything because he loses his confidence. So give him another opportunity and help him to do his job accurately.
The big distance between the worlds of children and parents is because of the difference of generations. Too much parents and kids age difference results in a lack of understanding of social and personality identities and destroys the common language between them. Children, especially adolescents, may be engaging in street friendships to fill the gap, which leads to social harm.
Farshid Pakzat research group