Salar Kamangar biography; The life story of Google engineer
Salar Kamangar is one of the top ten Iranian executives at Google, in this article we will talk about his life story and the success he has achieved.
One of the people who has changed the business in Google is Salar Kamangar. Because he has high potential, we can expect to hear more successful news about him in the future.
His early childhood
He was born in Tehran in 1977, and after the Iranian revolution in 1979, his family went to America. Due to their migration to the city of Merced (one of California's cities), Salar went to high school in that city and became one of the most successful high school students. This achievement can be considered as one of the first achievements of Salar Kamangar. After graduating, he went to Stanford University and received a bachelor's degree in biological science.
His father Artikas Kamangar, who is 82 years old, and his mother Farvardin Kamangar live in California. Salar has a sister and a brother named Tara and Sardar. According to the information, his sister is very active in music.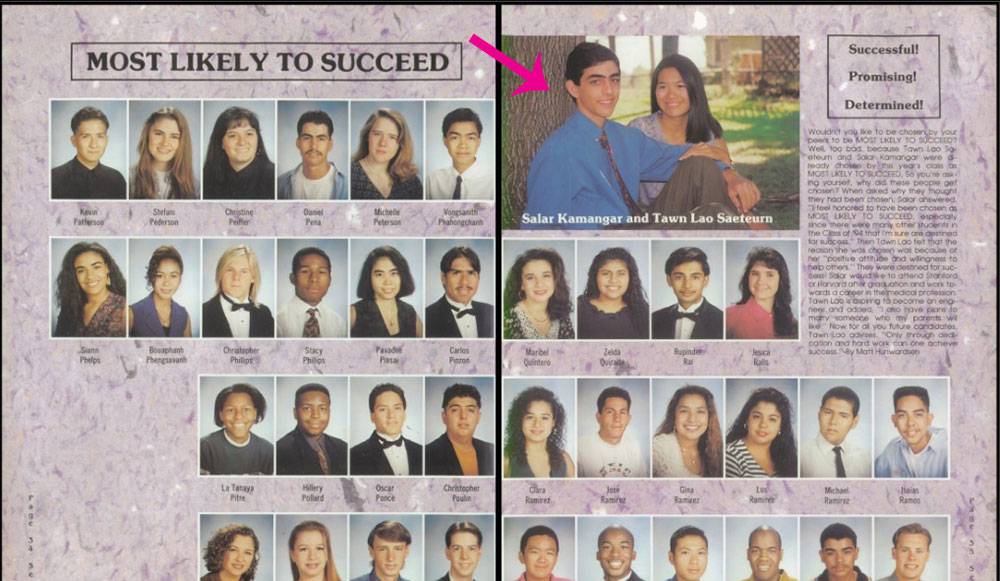 His entry to Google
His official entry to Google happened when he was at the age of 22. But he also had part-time activity in Google before, during his education. In an interview with Bloomberg, he talked about his unrelated field of study at the university to the job he is doing:
As I went to school early, I wanted to become a doctor until I took the time to watch the doctors' activities. After that I really wanted to become a scientist. Later, when I had part-time activity in Google for two weeks, I found that the activities that make me involved with them energized me. The lesson I learned was that only the imagination we have about a job is not enough and we need to be sure that a job provides the necessary excitement and motivation for us every day.

source: wikipedia
After 10 years activities at Google, at the age of 32, he was appointed as CEO of that company after Chad Hurley, who had almost unsuccessful period in YouTube. Before his appointment as CEO of YouTube, he was the executive manager of Google Mail (Gmail) and the web search of Google. But perhaps the most important activities that Salar Kamangar and his team did was Google Ads. The way the service works is that the business managers pay money so they can show their website at the top of their search results as much as they pay money. According to statistics, 96% of Google's incomes comes from this service. With the help of consultations and the rapid growth of this service, he could become one of Google's top three young engineers very quickly.
What do the others say about him?
John Yoshai, a Forbes Website writer and editor, wrote about him that it is very strange for a person to be hired as a ninth employee of Google and be so successful. Now this company has more than 30000 employees. Salar Kamangar's perseverance and interest for his work can be his most important features. Google may have achieved this income later than it thought it would, but with such a person's thinking and mentality, it has achieved the goals very soon.